Charter Services
Corporate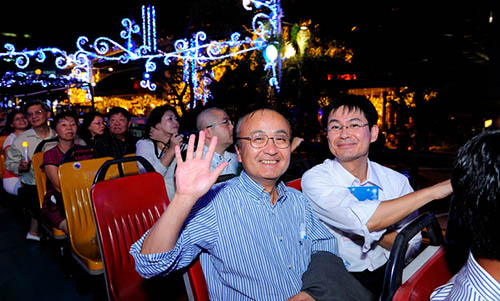 What You Can Expect?
Have overseas guests who want to check out Singapore's deepest, darkest secrets? Take them on a private Moonlight Adventure/HiPPO Night City Tour! Opt to visit the most resplendent areas in town, go on a mesmerising waterfront, sample old school eats or bask in the vibrant atmosphere of our largest street shopping location. Want a few drinks while lapping up the skyline from stunning heights? Let us know your preferences* and we can customise a programme that guarantees the nocturnal funseekers an unforgettable time in this city that never sleeps!
* We can accommodate requests for pick up/drop off at hotel or any other location
Private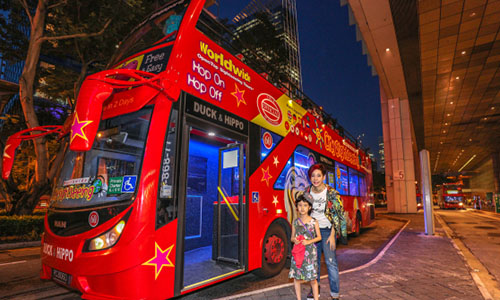 What You Can Expect?
Is a special occasion – such as someone's birthday, graduation, wedding or anniversary – coming up? Celebrate it in full-on style by having the TOPless Bus to yourself by night! Re-discover the beauty of the Lion City, illuminated by iconic skyscrapers that give rise to endless fun and panoramic views! Be it partaking in street shopping mayhem, marveling at the amazing skyline at Marina Bay or bar hopping around Clarke Quay, we can arrange for the ride of your life to materialise just the way you want it. Succumb to the dark side now and embark on a customised adventure* your posse will never forget!
* We can accommodate requests for pick up/drop off at hotel or any other location